Our Universal and Multipurpose Landing Page Design.
It's "ready-to-go" just waiting for us to modify it for you by adding your own products, services and contact information.
Going above and beyond expectations is what we strive for - and we are good at it!
A few words about you and your organization. Tell people about what you've been doing, your expertise and experience and many more awesome things that will entice them further to know you more. This is your chance to flaunt your capabilities and encourage them to read further.
How We Work on Our Projects
Need something specific?
We'll build it!
You can tell users that you have a solution for all that they need. Ask them to contact you on phone or click on the free quote button given alongside.
Contact us anywhere you want
Address
Mailing address to reach us.
LOGO, Organization
Next Road, New York.
Say Hi!
We love to hear from you.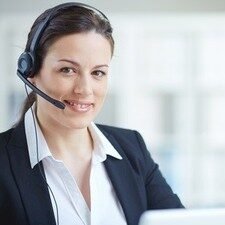 If you have questions or need help
please contact us via email
or Facebook messenger.
eMail
Please send us an email if you have any questions by clicking on the link below: